The 2022 Chevy Bolt EUV in Manheim PA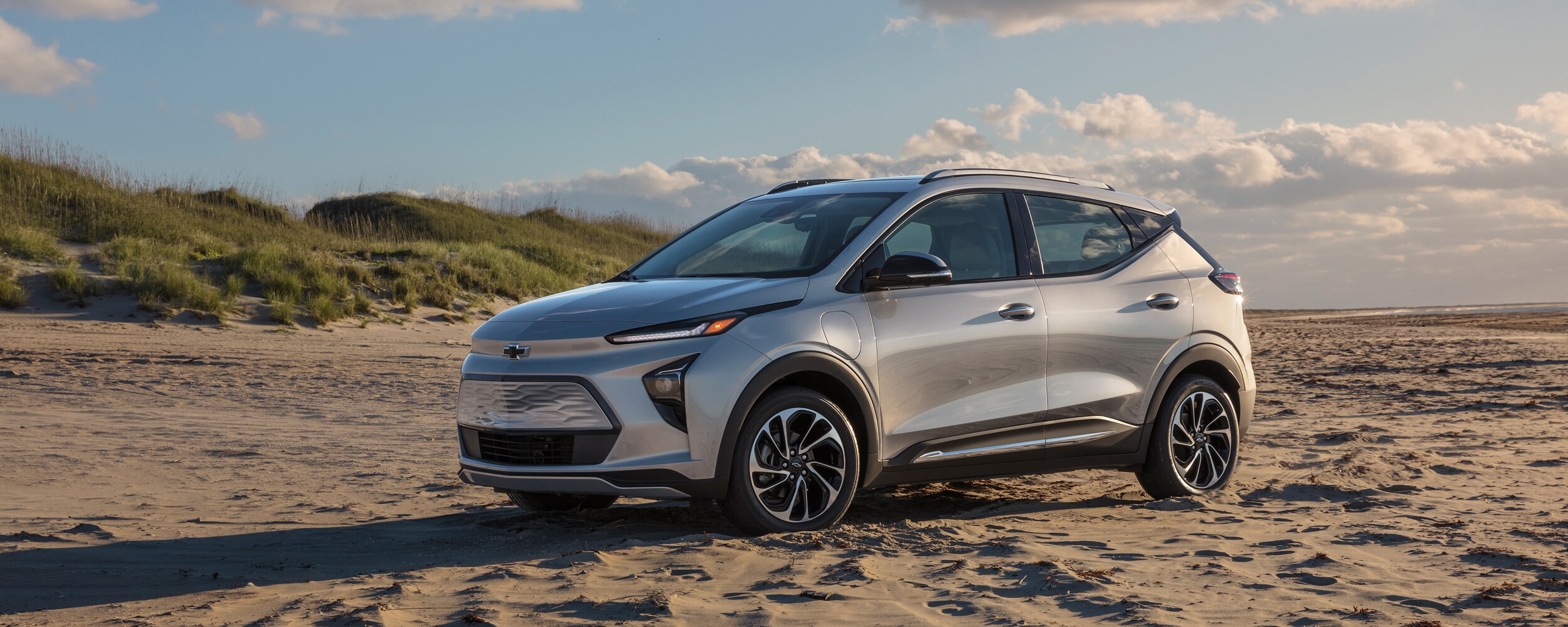 Discover the New Chevy Bolt EUV at Hondru Chevrolet of Manheim
Putting a new spin on a conventional compact SUV, Chevrolet has created a new model they call the Chevrolet Bolt EUV to conquer yourf commute from East Petersburg to Lititz. This small SUV is glorified as being one of Chevrolet's select few completely electric models. Relying on an electric motor to produce sustainable power, the new Chevy Bolt EUV eliminates emissions and creates a healthier environment. Just because the Chevy Bolt EUV was built with the future of our planet in mind doesn't mean it doesn't provide a fun ride with plenty of agility. For a smaller vehicle, the new Chevy Bolt EUV is enjoyably agile and peppy, too. Simply put, the new Chevy Bolt EUV is everything you are looking for in a modern and eco-friendly ride.
Electric Performance
Built on the premises of a single electric motor that generates up to 266 lb.-ft of torque, the new Chevy Bolt EUV spreads ample power across its front wheels to provide quick acceleration and a well-controlled ride. You don't have to worry about jarring impacts within the cabin of this model, as its electric setup is just as responsive as it is accurate. When charged fully, this model can travel up to 253 miles, making commuting and short trips a breeze. Even still, when your Chevy Bolt EUV does run out of charge, you can stop at a charging station and gain up to 100 miles of travel potential in just 30 minutes. The Chevrolet brand will even help pay for a Level 2 Charging Station installed at your home for more convenient charging.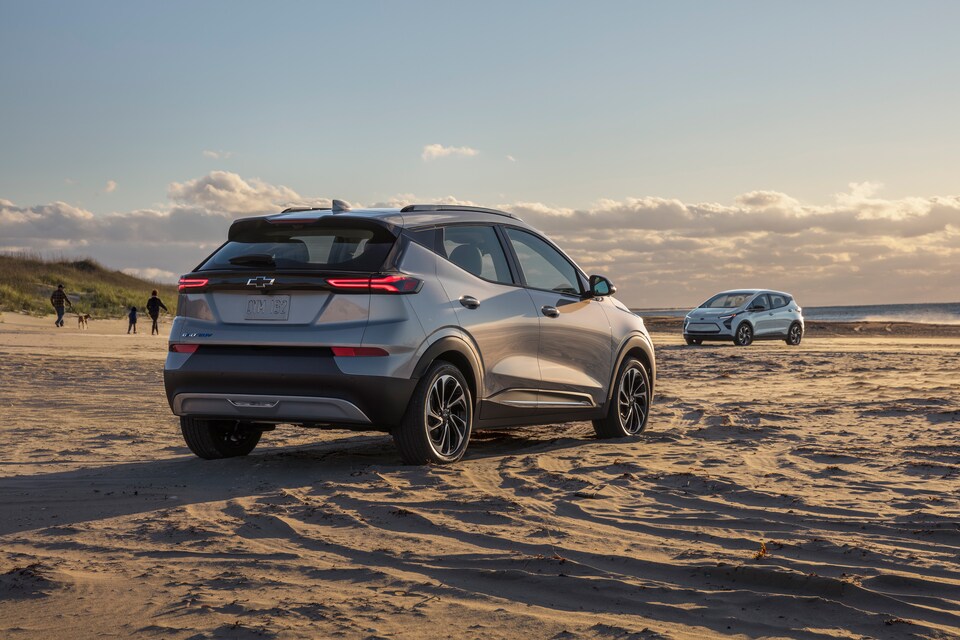 High Safety Standards
Despite its small size and modest power generation, the Chevy Bolt EUV is hyper-focused on keeping passengers safe in all navigation situations from Mount Joy to Lancaster. Whether you are cruising down the highway or backing into a parking spot, this compact SUV has tools to reduce the likelihood of collisions and assist you in avoiding hazardous situations. Automatic high-beam headlights help keep the road ahead clear and visibility at a high level, while parking sensors alert you when a pedestrian or object is too close. Other than that, you have a choice of the available safety amenities offered by the Chevy Bolt EUV. These options consist of forward-collision warning, lane-departure warning, blind-spot monitoring, and rear cross-traffic alert.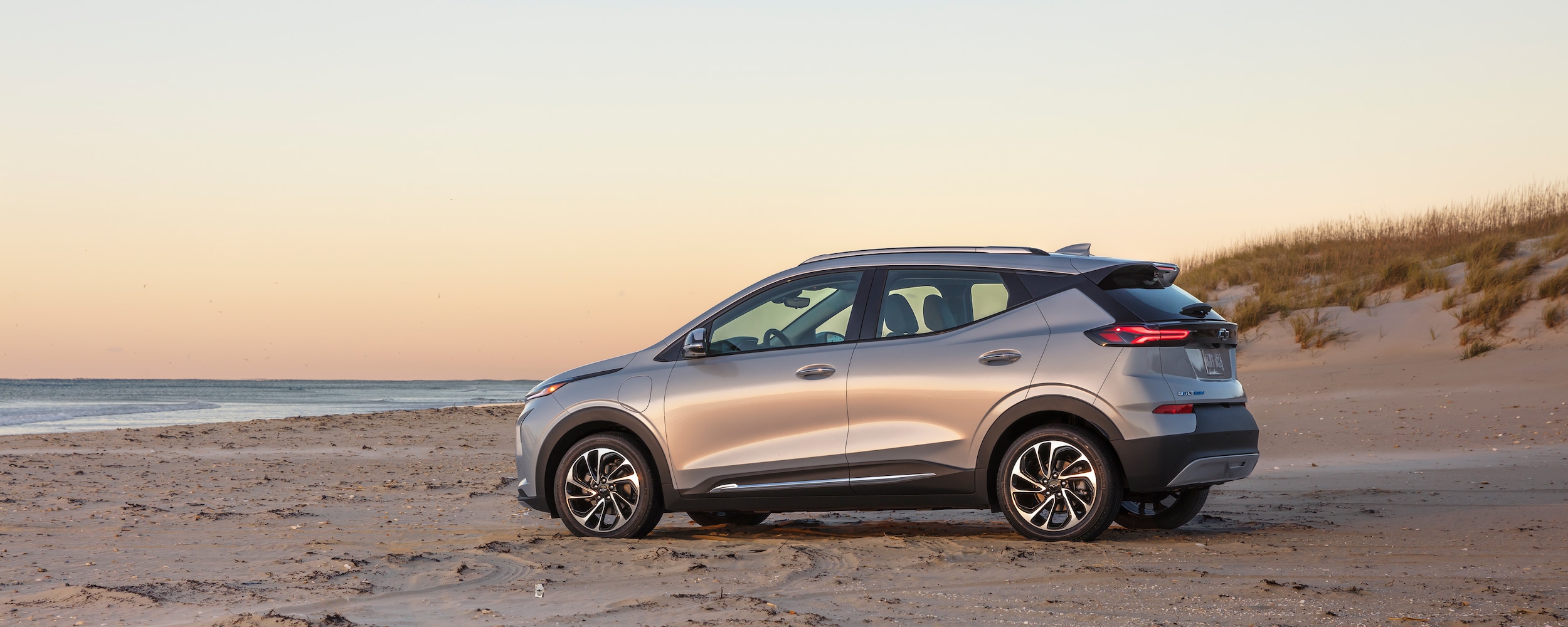 Appearance Details
The new Chevy Bolt EUV features an appearance like nothing you've seen before in Elizabethtown. Its sharply detailed front end provides a futuristic look from the first time you see this model. Its lack of an open grille on the front and slanted headlights shows its modern accents, while its front charging port is accessible and noteworthy. On the inside, this model is sleek and sophisticated, with plenty of small accents that draw your eyes to them. Chrome accents are met by flashy tech amenities that give the interior of the Chevy Bolt EUV a distinguished aesthetic. With an interior consisting almost entirely of switches, user-friendly amenities take priority over everything else in the cabin of this electric SUV.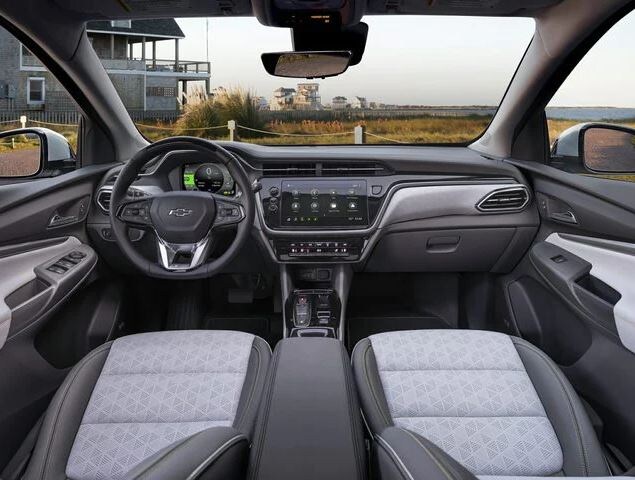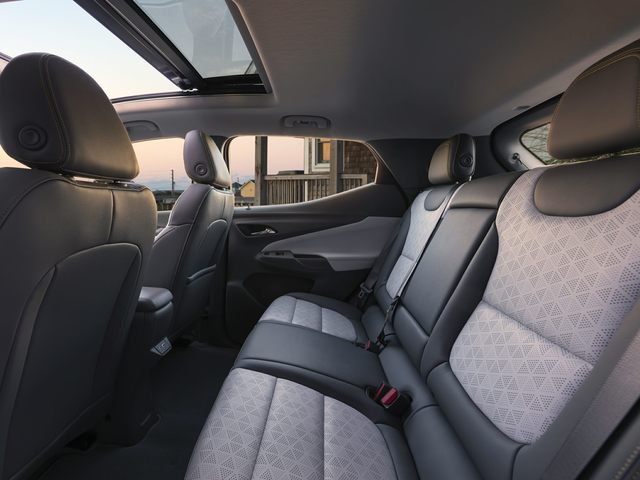 Schedule a Test Drive at Hondru Chevrolet of Manheim
Those interested in electric power will find the Chevrolet Bolt EUV is competitive against other rivals in this market. Its affordability and innovation stand out over all others, and it is a great addition to the Chevrolet lineup. You can shop available models online, schedule a test drive, and apply for financing all from your own home. However, we would also like to invite you to drop into Hondru Chevrolet of Manheim, LLC to see this inspiring vehicle in person. If you're in Manheim or beyond, stop by for more information today.