The 2022 Chevy Bolt EUV in Manheim PA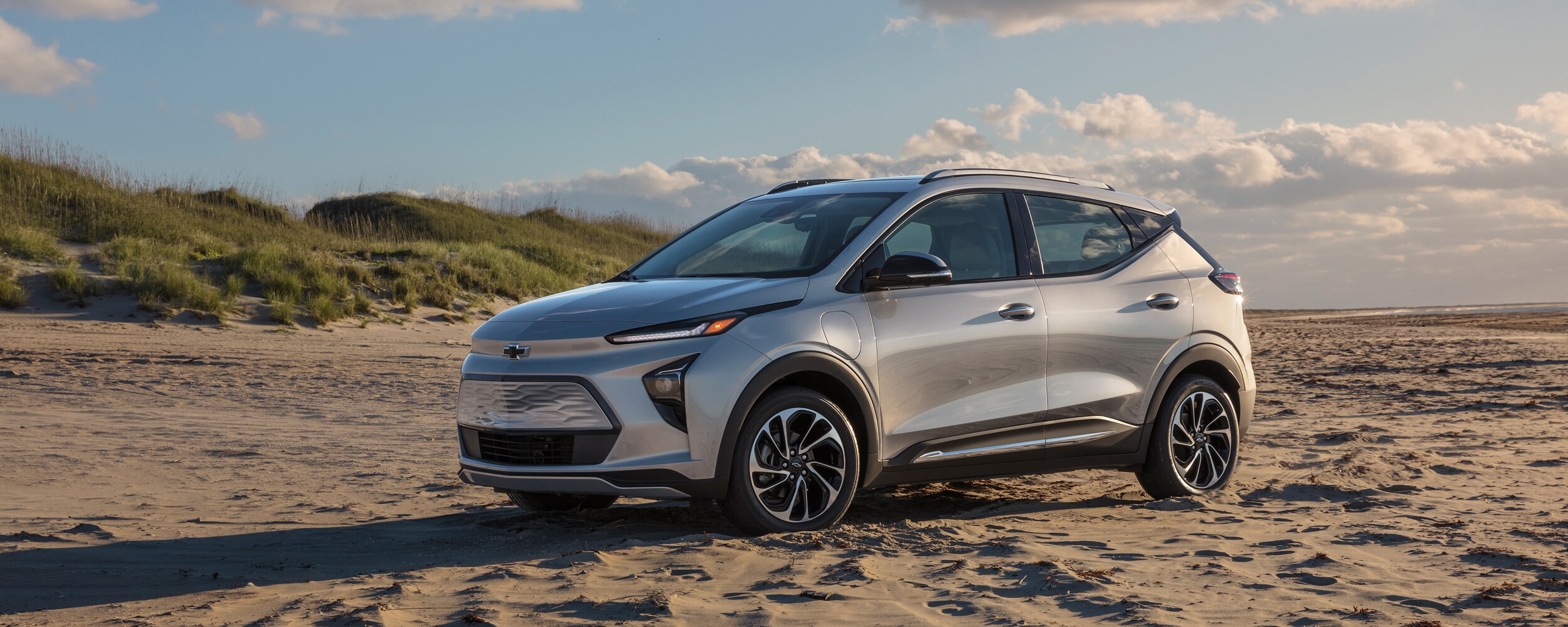 2022 Chevrolet Bolt EUV for Sale in Manheim
Embrace an Electrifying Driving Experience in the New Chevy Bolt EUV
The roads of East Petersburg and Lititz should get ready for an electrifying experience. Things become more exciting when the 2022 Chevy Bolt EUV from Hondru Chevrolet of Manheim graces the roads. This all-electric SUV heralds the beginning of a fantastic journey. Elevate your next adventure to greater heights in the new Bolt EUV.
All-Electric - All Fun
Whoever said that driving an all-electric vehicle was dull never met the 2022 Chevy Bolt EUV. This exciting SUV offers the thrills you want without sacrificing your integrity. The all-electric powertrain features a powerful electric motor that will propel you into the future.
Enjoy the instantaneous acceleration provided by 266 pound-feet of instant electric torque for a ride that helps you press forward when you need it. And with the ability to go 0-60 in 7-seconds, your next Elizabethtown excursion will become the thrill ride you desire. Take advantage of all this great vehicle offers.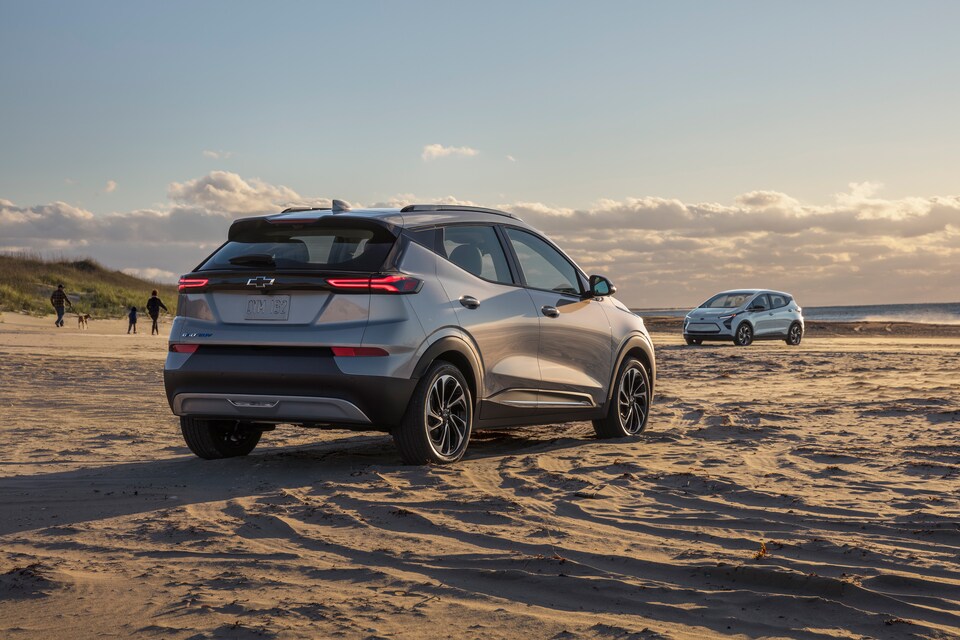 Better Performance for a New Driving Age
Things have changed. Fortunately, the 2022 Chevy Bolt EUV isn't afraid to shake things up. This outstanding vehicle will help you perform at your best for miles down the road. Our incredible One Pedal Driving maximizes efficiency by letting you control your acceleration and deceleration with a single pedal. To make things more captivating, this process also uses regenerative braking to charge the battery. It is one more way the new Bolt EUV is looking out for you.
Sometimes, you need a little more oomph to get you through the day. Engage our exciting Sport Mode and enjoy more responsive acceleration and enhanced steering for a ride that keeps you in control as you explore Mount Joy and beyond. Every moment is a pleasure when you're behind the wheel of the new Chevy Bolt EUV.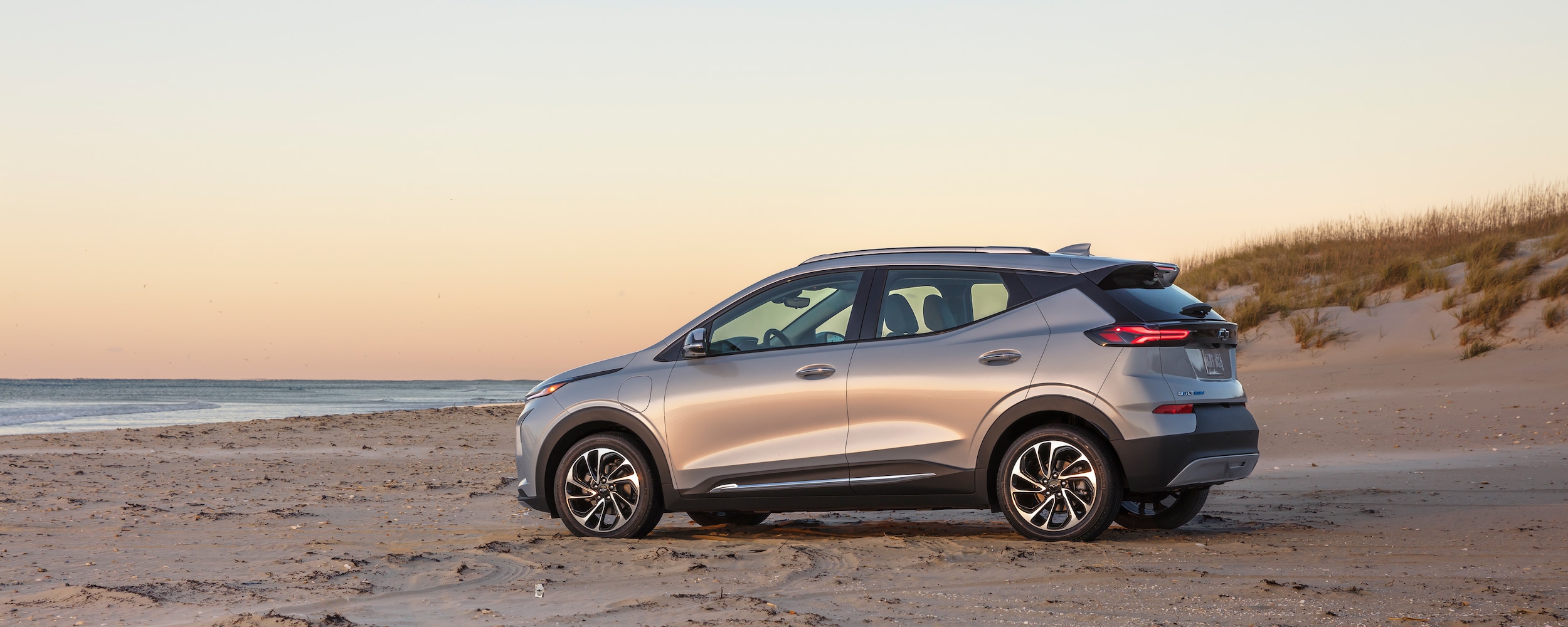 Stay Charged for Every Occasion
Plug in your Chevy Bolt EUV and get the power you need to charge ahead in your life. With an extensive network of over 40,000 public charging stations, you can easily find the right place to stay powered up while you're on the go. At the end of the day, you can charge your Bolt EUV at home in Lancaster and wake up ready to roll. Carpe diem!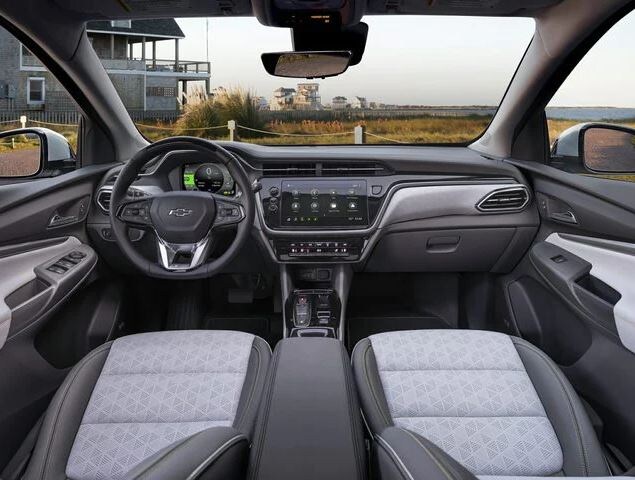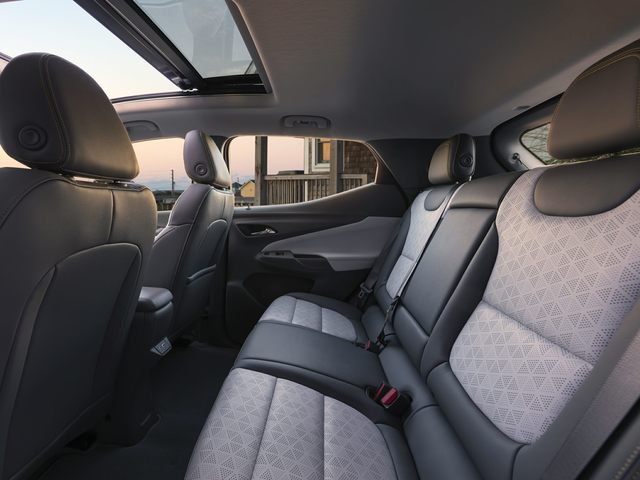 Technology to Drive For
Our intuitive Driver Information Center and wireless charging are the very tip of this incredible iceberg. With driver assistance features, such as the available Super Cruise™, which lets you enjoy hands-free driving for more than 200,000 compatible roads throughout the U.S. and Canada, you're ready for anything. Technology should enhance your ride. In the 2022 Chevy Bolt EUV, you'll get an enhanced driving experience and more.
Safety Becomes Us
Every great ride deserves a healthy dose of safety and security. Fortunately, the new Chevy Bolt EUV delivers that and more. Because the new Chevy Bolt EUV comes standard with Chevy Safety Assist, you'll enjoy a confident ride, providing the peace of mind you deserve.
Contact Hondru Chevrolet of Manheim for More Information
Visit us online or call our dealership to discover how you can drive home in this incredible all-electric SUV. The 2022 Chevy Bolt EUV is the vehicle meant to elevate every moment of your life. Take charge of your driving destiny today. Contact our dealership and let us help you experience the greatest ride of your life. We look forward to serving you.
How Can We Help?
* Indicates a required field